What's new in the IPA Winter Release (December 2022)
See your Core Analysis results faster
Now you can open your Core Analysis as soon as it begins processing and view your results in real time as they become available. The analysis can be opened as soon as it is submitted by double clicking the Core Analysis icon in the Project Manager. If the icon for the analysis shows a clock, the analysis is in the queue for processing, and you can view its position in the queue by double-clicking the icon. Once the analysis is running, the file icon gradually fills with green to indicate the progress of the analysis. Individual tabs appear as processing starts and each tab name changes from gray to black font when processing is complete. Some results tabs, such as Canonical Pathways, My Pathways, Tox Lists and My Lists are usually ready in less than one minute, so you can get started exploring your results right away.
Figure 1 shows a screenshot of the Summary tab, which has been re-purposed as a dashboard, showing the status of each tab while the analysis is running. Once the analysis is completely finished, the Summary tab reverts to summarizing the overall results.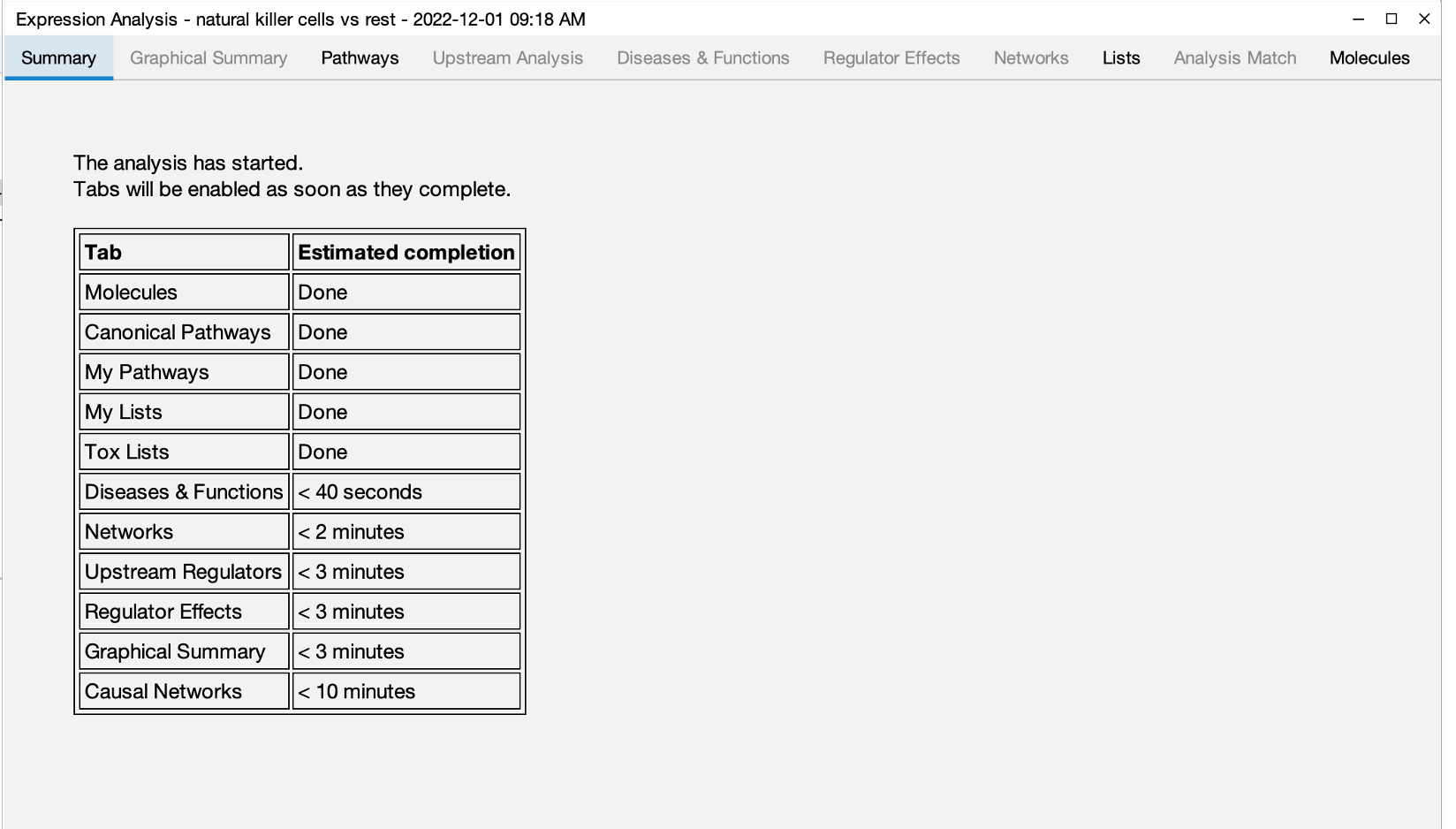 Figure 1. Start viewing your Core Analysis results even as it is running.
The Summary tab initially shows the status of each tab and reverts to summarizing the results once the overall analysis is finished.
Figure 2 shows the completed Canonical Pathways tab in the context of a partially complete analysis. This completed tab is fully active and usable even before the other processes (grayed out tabs) are ready.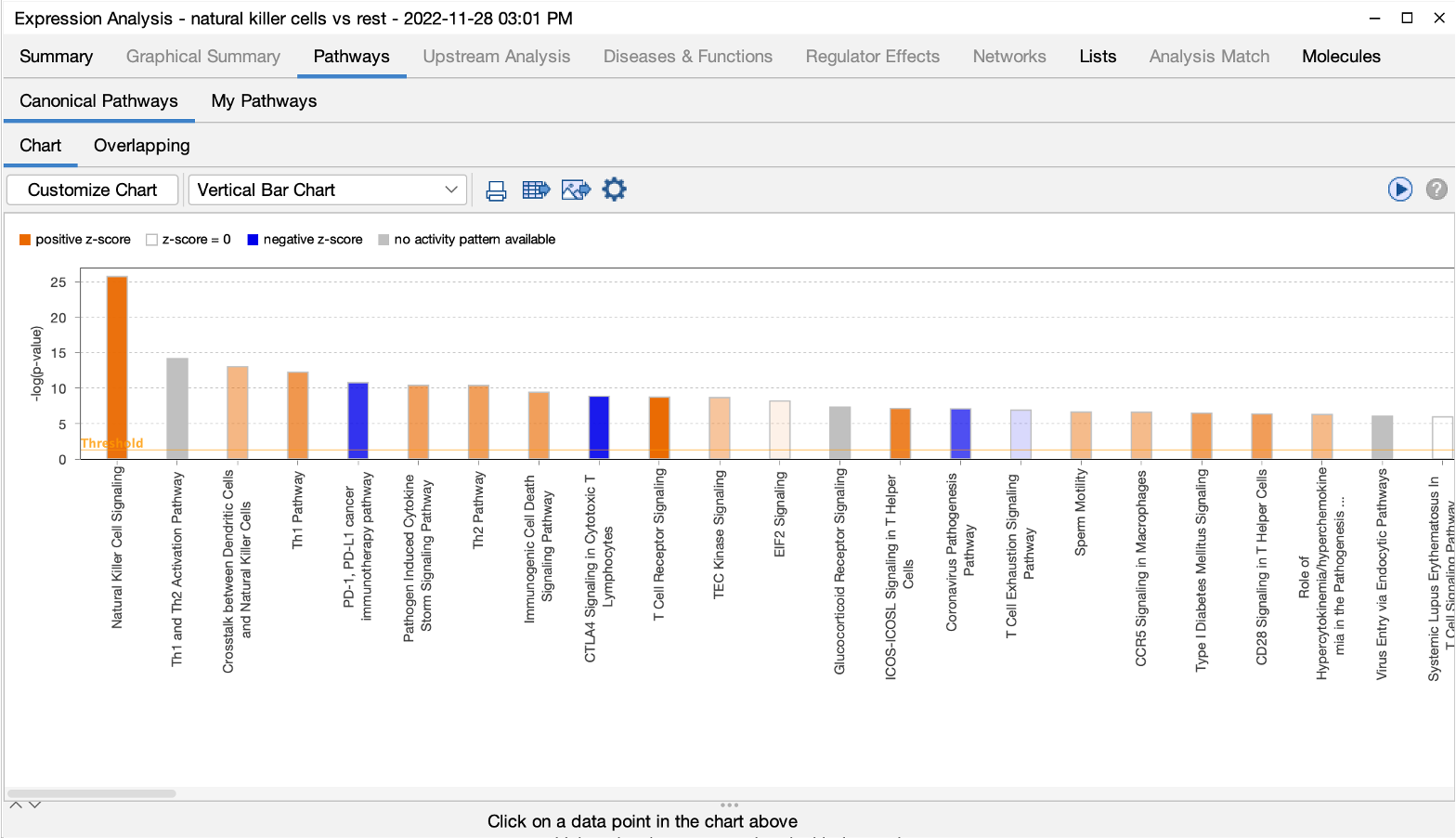 Figure 2. The Canonical Pathway tab completes quickly.
This tab is fully usable even while other tabs are still running on IPA servers.
Improved horizontal bar charts for publication
Publishers prefer compact representations of data to save page space in journals. Now, when bar charts are displayed with the horizontal option (i.e., bar orientation Is horizontal rather than vertical), the spacing of the bars is closer than previously, and the chart labels are right-aligned, as shown in Figure 3.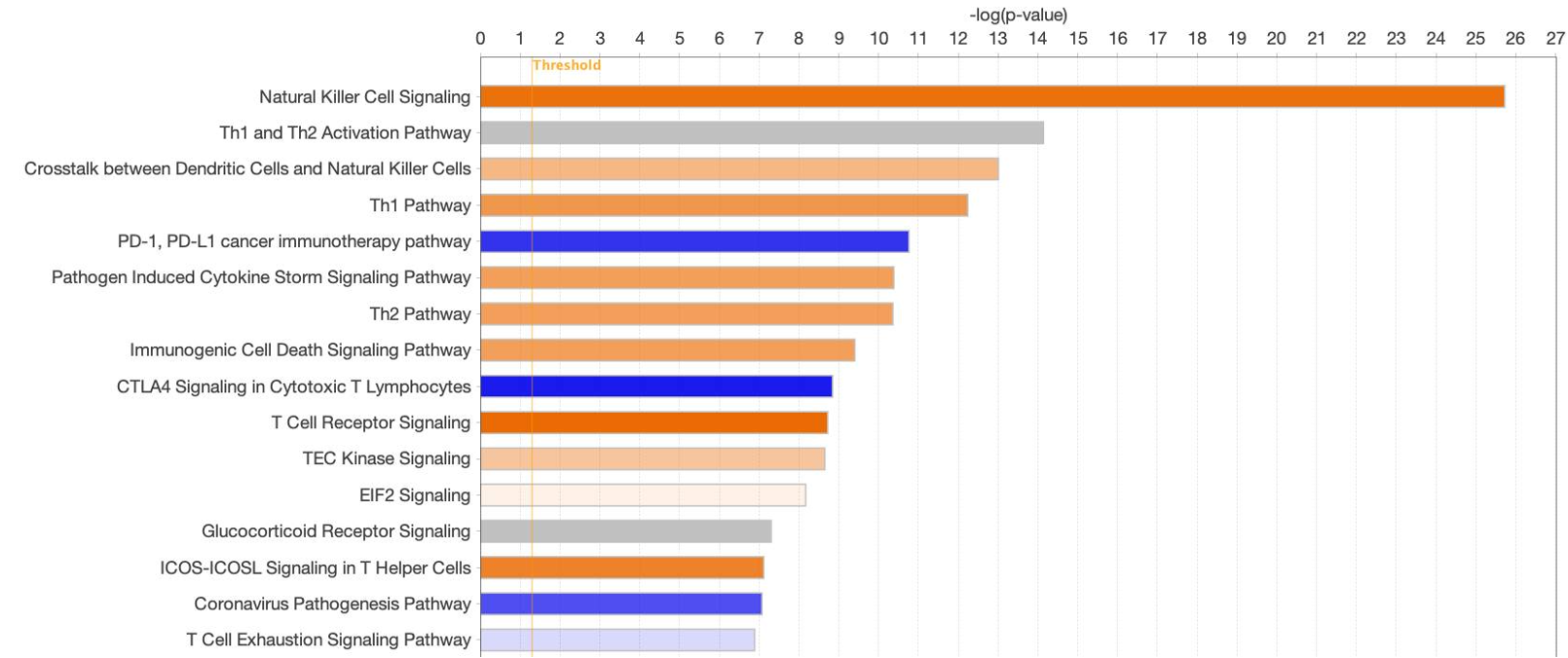 Figure 3. New compact layout for horizontal bar charts.
The bars are now tightly spaced when the horizontal display option is chosen. Note that, for this image, font sizes have been increased to 20 points in the Customize Chart dialog.
Space-saving arrangement of Core Analysis tabs
In this release, some tabs in Core Analysis have been consolidated to be more intuitive and space-saving. The Canonical Pathways tab and the My Pathways tab have been brought together as sub-tabs under a new Pathways tab, and the Molecules tab has been moved to the rightmost position. Now, all the tabs can be seen by default without enlarging the analysis window.
Quicker access to Gene Views, Chem Views and Disease Views from networks and pathways
Now you can right-click any node in a pathway or network to see its corresponding Gene View, Chem View and Disease View web page. By right-clicking a gene node and selecting "View Details", the Gene View page is displayed in your default web browser, as shown In Figure 4.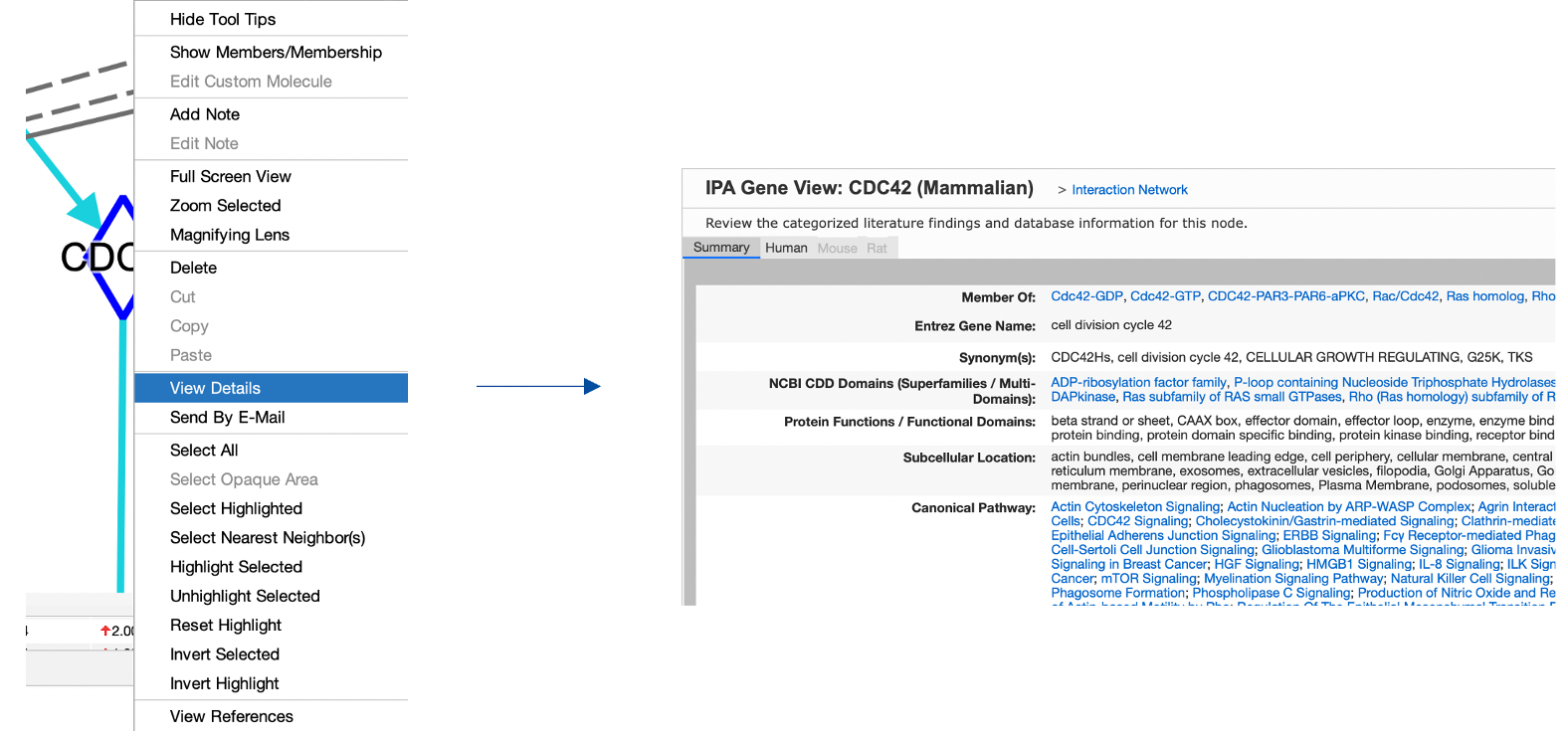 Figure 4. Right-click a node in a network or pathway and select "View Details" to view the details for the corresponding gene, chemical, disease or function.
Explore new areas with four new and four updated pathways
New pathways
Chaperone Mediated Autophagy Signaling Pathway
IL-33 Signaling Pathway
Myelination Signaling Pathway
NOD1/2 Signaling Pathway
Existing pathways updated to include an activity pattern
Adipogenesis Pathway
Chronic Myeloid Leukemia Signaling
IL-12 Signaling and Production in Macrophages
Mitochondrial Dysfunction
Addition of ~120,000 new findings (bringing the total in IPA to over 12 million)
~96,000 expert findings
~10,000 protein–protein interaction findings from BioGRID
~8000 cancer-mutation findings from ClinVar
~4000 Gene Ontology findings
~1200 target-to-disease findings from ClinicalTrials.gov
~1200 drug-to-disease findings from ClinicalTrials.gov
~150 gene-to-disease or phenotype associations from the Mouse Genome Database (MGD or "Jax")
~200 newly mappable chemicals
Identifier mapping support added for two new species
Atlantic salmon (Salmo salar)
Sheep (Ovis aries)
124,927 expression datasets will be available in early January 2023 (3177 added)

Breakdown of the OmicSoft datasets by Land (early January 2023)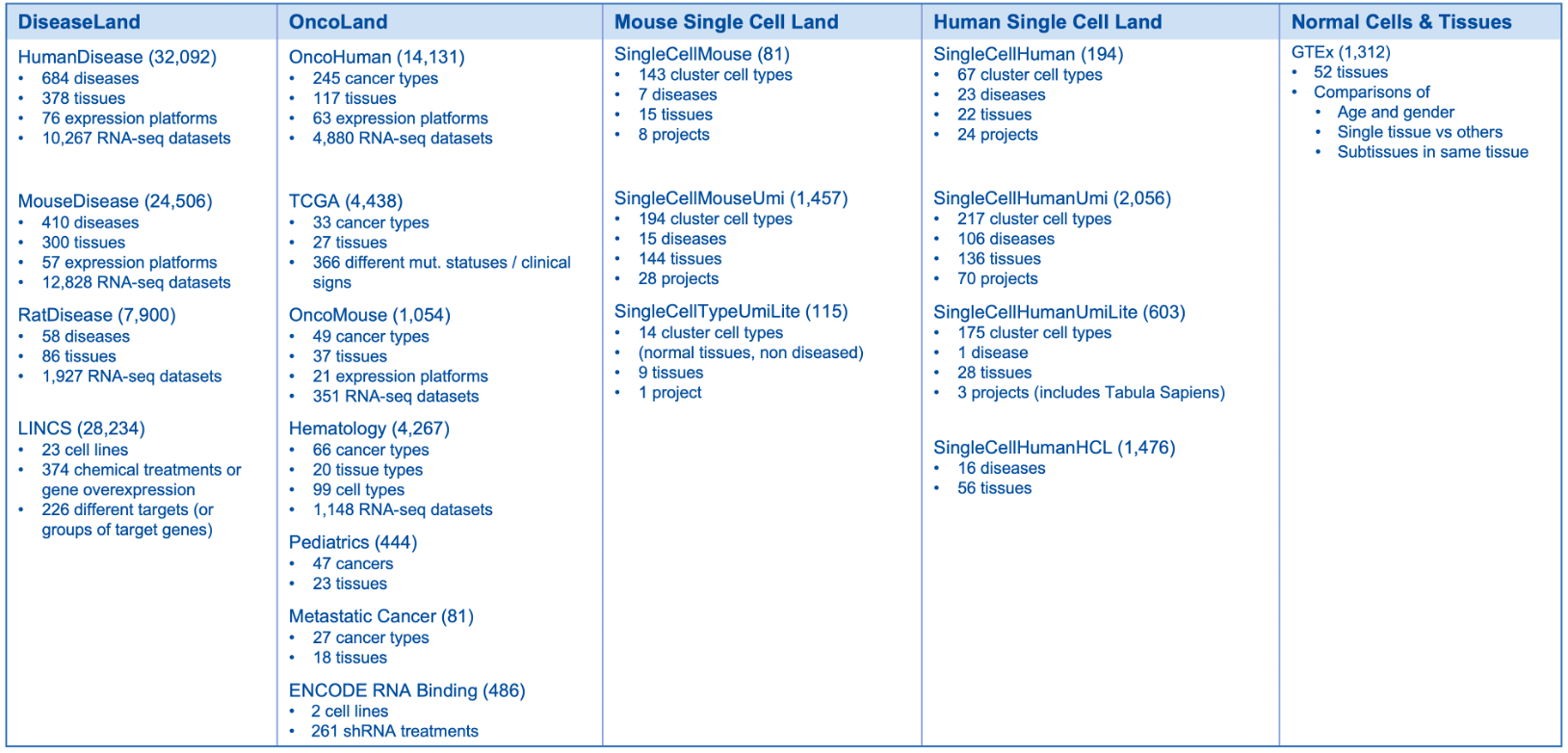 Read more
here
about the latest improvements to QIAGEN IPA.
Your QIAGEN Digital Insights team